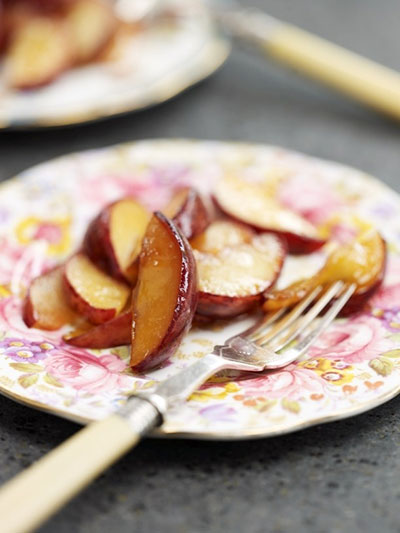 Photo credit: Aaron McLean
Apples with Calvados
This dish is simply divine. Use sweet firm red apples with the Calvados – Apple Brandy from the French Basse-Normandie region – and serve with a beautiful blue cheese such as the French St. Agur.
Serves 4
2 apples, cut into wedges
1 tablespoon of sugar (more or less, depending on the sweetness of the apple)
2 tablespoons of calvados
Extra virgin olive oil to grease
Grease a pan with oil, place the apples in it and add a sprinkling of sugar. Sear both sides. Don't burn the apples! The cooking time is only a few minutes. Splash in the Calvados, then ignite with a match for a bit of theatre and to burn off any alcohol. Be careful not to burn yourself!
Browse more recipes...