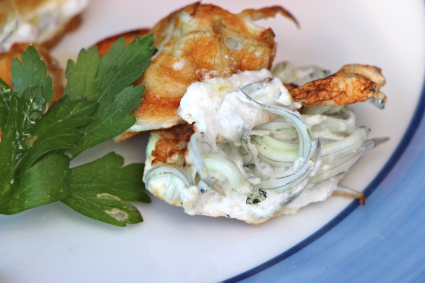 Whitebait Fritters
The notion of whitebait is a bit of a turn on for me much like bluff oysters and other fresh seafood are. If you cook them right they look great and taste superb. And truly there's no skill required!
A true blue delicacy Whanau!
Serves 3
2 egg whites
½ tsp salt
1 heaped tsp flour
1 cup fresh whitebait
2 tbsp olive oil/mixture oil/butter
Beat the egg whites to soft peaks
Gently fold in salt, flour and whitebait.
Place tablespoonfuls in pan of oil over medium heat
Fry til fritters are golden brown on bottom and turn over
Serve with herbs and a cheeky 1/2 lemon
Browse more recipes...