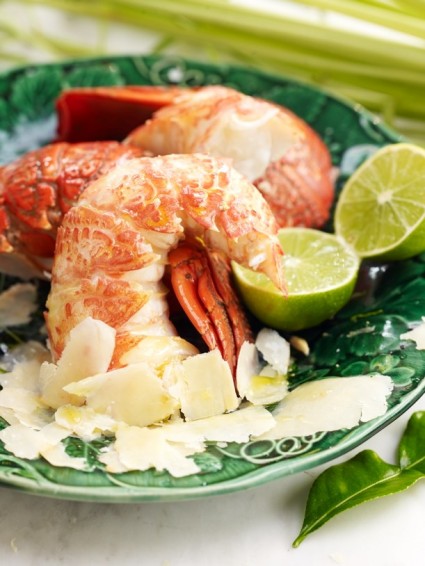 Photo credit: Aaron McLean
Simple Koura (Crayfish) Mornay
Not everyone gets to eat crayfish but thanks to Sam Kereopa it's often on my menu. In this dish it's steamed with kaffir lime leaves and lemon grass. There's nothing to it!
Serves 4
1 whole crayfish
5-6 kaffir lime leaves
2 stalks of lemon grass
few shavings of Parmigiano-Reggiano
flaky sea salt and pepper
1 tablespoon extra virgin olive oil
juice of 1 lime
limes, to garnish
Bring water to the boil in the lower section of a steamer. Steam the crayfish, kaffir lime leaves and whole lemon grass stalks in the upper section for 10-12 minutes for an average sized cray.
Remove koura from the shell when cool enough to handle.
Serve with Parmigiano-Reggiano and sprinkle with the usual goodies: flaky sea salt, pepper, extra virgin olive oil and lime juice.
Browse more recipes...