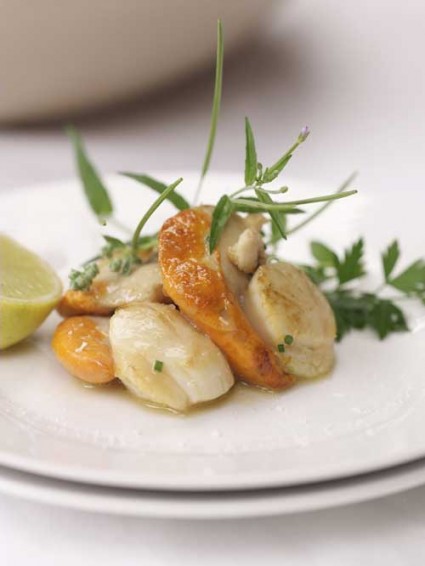 Photo credit: Aaron McLean
Herby Scallops
Scallops are at their best when they are cooked fresh, straight from the sea. Then they remain succulent on the inside and crispy on the outside.
Serves 3
18 fresh scallops, shucked
zest and juice of 1 lemon and 1 lime
1/4 cup extra virgin olive oil
fresh herbs such as dill, rosemary, thyme, oregano, finely chopped
1/2 mild fresh chilli, diced
Preheat grill. Combine the scallops and zest, douse with oil, and throw on hot grill. Sear quickly until crispy on the outside. If the oil is hot enough it will take 10 seconds max. To serve, toss fresh herbs through the scallops, squeeze citrus juice over them, and garnish with lemon and chilli if you like.
Browse more recipes...