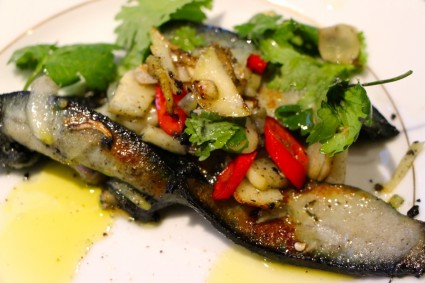 Flash in the pan Paua
With this dish everything is slightly seared so the natural flavours of every ingredient can be savoured and enjoyed.
Serves 4
2 paua, slivered
2 garlic, slivered
large knob of ginger, roughly chopped
1/2 onion sliced
1 med red chilli, sliced
1/2 cup fresh coriander, torn
3/4 cup rice bran oil
seasoning to taste
Splash EVO oil to finish
squeeze of lemon juice
All ingredients go into a very hot pan with rice bran oil and sear, tossing everything quickly in the pan for a couple of minutes. Finish with EVO olive oil, lemon juice, season to taste and serve immediately!
Browse more recipes...