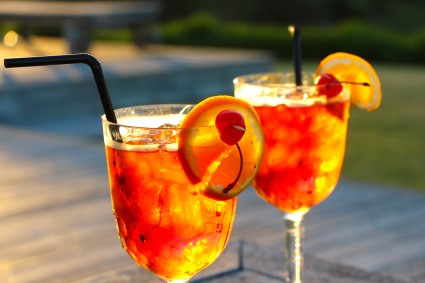 Classic Pimms Cocktail
This classic drink is perfect on the deck at sunset. If you have a sweet tooth this drink's for you. If not, I like to substitute lemonade for soda water. Relax and enjoy!
Serves 1
Pimms, bitters, lemonade, ginger ale, ice, cocktail cherries, orange slice
Coat the empty glass with a few drops of bitters, fill the glass with ice. Add a generous amount of Pimms - about 1/3rd of the glass - then top up with ginger ale and a touch of lemonade. For that classic touch serve w cocktail cherry, slice of orange and a straw.
Browse more recipes...