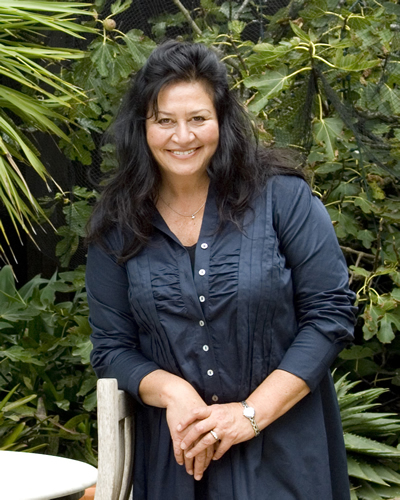 Anne Thorp:
Maori Queen of Cuisine
Anne promotes simple, fresh, healthy and delicious food using the best produce New Zealand has to offer from land and sea.
Her messages through her work are all about health and good living, simplicity, having fun with food, and enjoying life through a healthy diet.
Inclusive and welcoming, for Anne it is as much about the food as it is about the people she shares it with.
Her life-long love for food and hospitality has seen her create television series Kai Ora, publish a cookbook, guest chef on cruise ships for P&O, and host many an event at her two homes in Auckland City and Pakiri Beach.
Anne has also done charity work with the Chandon Supper Club and is an official ambassador for the New Zealand Breast Cancer Foundation.
Anne and Manaakitanga
Manaakitanga is a deeply entrenched concept of tikanga Maori (Maori culture), which Anne remembers in her daily life.
It is an inherent expression of hospitality and aroha (love) that people can be born with or develop over time. It's a term given to people who unconditionally give of themselves to make someone else's day. To manaaki someone is to care, to look after a person or people and put their needs and desires before considering one's own; and the person with manaaki is often recognised by their actions of thoughtfulness, kindness and generosity towards others.
Manaakitanga is the true essence of giving. The reward for the person with manaaki is the satisfaction from the act of giving and the joy it brings to the recipient.
Contact details
Feel free to contact Anne about:
Send an email to: anne@annethorp.co.nz
More about Anne